关注患者用药安全---如何从医药包装中获益
1970/01/01 - 1970/01/01
协会
时间/地点:2018年8月31日 13:30-17:00(13:30-17:00 PM,Aug. 31)
会议室3 M3 ( Conference Hall M3 )
合作单位: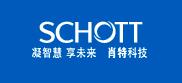 会议介绍:
消除患者用药的所有潜在风险——这是制药行业最重要的驱动力之一。为了实现这个理想的目标,整个产业链的各个环节都不遗余力为之努力!
玻璃包材,如何能对此做出贡献呢?
如果在您的脑海中没有立刻涌现很多好主意,那么请您一定要参加"关注患者用药安全—如何从医药包装中获益"论坛:
论坛议题将涵盖:源头-原材料的纯度、进而到质量的各方面和包装原理,然后到高要求的药包材应用特殊解决方案。
我们将在论坛中探讨:
药物成分和玻璃药包材之间可能会发生哪些相互作用?
在哪种应用中,应该选择哪种类型的玻璃?
确保药物在整个保质期内的稳定性,需要特别关注哪些方面?
在不久的将来,药物生产和给药系统会发生什么变化?

Eliminating all potential risks for the patient – this is one of the paramount drives of the pharma industry. In order to accomplish such an ideal goal activities of the entire value chain are inevitable.
But how can glass packaging make its contribution to this?
If not lots of aspects spring to your mind immediately, then you definitely should attend the event: 'A Focus on patient safety – How you can benefit from a premium packaging'
All relevant topics starting with purity of the raw materials further to quality aspects and philosophies of the packaging up to special solutions for highly demanding applications will be discussed there:
Which interactions can take place between the drug formulation and the glass packaging?
Which glass type should be chosen for which application? Where is special attention needed to ensure drug stability throughout the whole shelf life? What will change in the near future?
演讲题目:
关注患者用药安全—如何从医药包装中获益?
Focus on Patient Safety – How you can benefit from a premium packaging
高硼硅/中硼硅/低硼硅玻璃-它们的差别以及对于药物稳定性的影响?
High / Middle / Low borosilicate glass – What's the difference and how it can impact drug stability?
医药玻管的尺寸精度和外观质量-零瑕疵质量理念对于高品质容器的意义
Dimensional accuracy and cosmetic quality – How a zero-defect philosophy can support
superior container properties
高品质医药容器的益处
Why high quality containers pay off
注射类药物生产以及给药系统的未来-您准备好了吗?
The future of injectable drug manufacturing and drug delivery systems – are you prepared?
会议日程:
演讲嘉宾:

Anil Busimi

Mr. Anil Busimi started his professional career in 2003 at SCHOTT AG in Germany.
He worked in different roles including business development, project manager, and

consultant in corporate strategy. In 2005, he moved to SCHOTT Pharmaceutical Systems business and played a key role in building long-term business strategy with sound understanding of market trends, customer needs and competitive landscape. He has more than 10 years of experience in product management and innovation. From August 2009 until June 2016, he held various positions in global product management for pre-fillable syringe business including glass and polymer PFS solutions. Currently, he is in the strategy & innovation team as senior global product manager for cartridges and led the iQ™ platform market launch. He is a professional speaker at many conferences and seminars on topics related to parenteral primary packaging and drug delivery devices. He holds M.Sc. degree in Agriculture and Genetics and a MBA.
---

Folker Steden
Folker Steden graduated as a Chemist from the Rheinische Friedrich-Wilhelms

University in Bonn Germany. After finishing his awarded PhD doctoral thesis in

inorganic Chemistry at the Universities of Bonn Germany and the Fredericton New Brunswick in Canada he worked as a post-doc at the Department of Chemistry at the Technical University of Dresden. After that period he transferred as the Head of R&D of the green high temperature resistant inorganic fiber manufacturer at belchem, responsible for R&D management, product development and ramp up. Ten years ago he joined SCHOTT as a scientific Consultant for technical and pharmaceutical tubing applications. In the years 2010 to 2012 he was located in Shanghai responsible for Scientific Consulting, Business Development and B&I activities in Asia. Since 2012 he is leading the Product Management Team of the tubing division of SCHOTT. With his excellent scientific background and profound intercultural communication skills he is working world wide as a "missing link" between customers and local R&D units, focusing on future customer needs and presents frequently on international conferences on subjects related to special glass for technical and pharmaceutical applications.